To make it easier to find other players to discuss VALORANT with, we have made a list of VALORANT Discord servers. The Discords have various topics like scrims, looking for group (LFG), clan recruitment, skins, or trading (if it becomes available).
Discord servers are a good way to find like-minded players, whether you are looking for other competitive players to practice with or just looking for someone to discuss or trade with.
You can also use Discord to find good players to scrim against, or just find players on your own level to team up with.
We try to keep the list updated, if you know about a good server we need to add, then please leave a comment.
ProSettings have made their own Discord server, which you can join here. Here we discuss many topics, including VALORANT.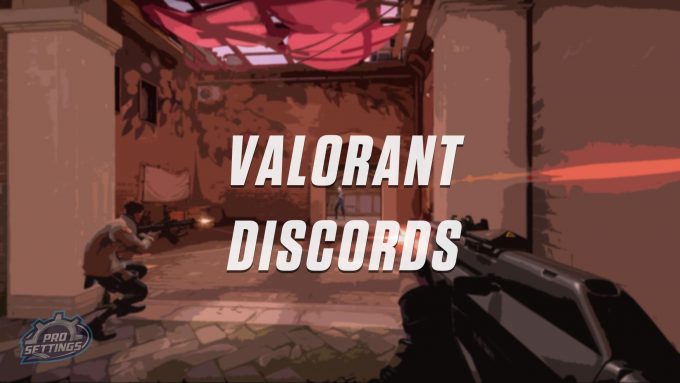 List of VALORANT Discords
| Name | Platform | Regions | Requirements | Members | Join |
| --- | --- | --- | --- | --- | --- |
| VALORANT ASCENT – Competitive Discord | All | All: Europe, the Americas etc. | None | +15k | Join Server |
| Official VALORANT Discord | All | All | None | +150k | Join Server |
| VALORANT Pro | All | All | None | +20k | Join Server |
Please make sure to read and follow the rules of each server. We will keep adding more Discord servers, so please check back in the future for an updated list.
What is Discord?
Discord is a free communication platform primarily made for gamers. In Discord, you can create channels, chat with friends (and strangers), join servers and make voice over IP calls as well as video calls. You can download Discord as a standalone app for most operating systems (Windows, Mac OS, Linux, iOS, Android), but it also works in most modern browsers.
More VALORANT
If you just want a place to discuss VALORANT and related stuff, you can also check out the VALORANT Forum, which also has a competitive section as well as sections for finding teammates and scrims.
We have made a list of VALORANT pro settings, as well as a guide to the best VALORANT settings. You can also check out Shroud's VALORANT settings.