VALORANT is a highly competitive first-person shooter much like CS:GO and Overwatch. Due to its competitive nature, a lot of players seek to get more challenges than matchmaking is currently allowing. In esports, you will often hear the term scrims being used. Scrims, pro scrims or a scrimmage is slang for the same thing – a practice match between competitive or professional players. In this article, we will explain how scrims work in VALORANT and how you can set up or join scrim games yourself.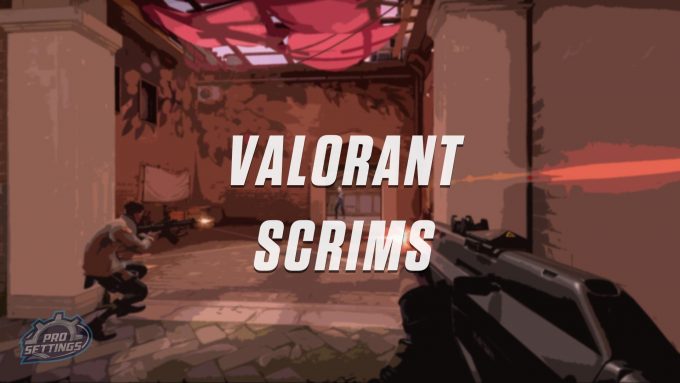 If you want to become better, practice for tournaments with your team or clan or just want a more competitive environment, you should definitely try out scrims. Playing scrimmage matches, just means that you practice on a competitive level and take the game seriously as you would do in a tournament situation. Pro players often use scrims to practice before real matches against their opponents.
How to join VALORANT scrims
There are several ways that people organize scrim matches. Often, you will have a team you play with regularly (or you may be part of a clan). You can reach out to other teams and ask if they want to play a scrim against your own team. If you do not have a team to play with, but still want to try scrims or maybe find a team to play with, you can consider joining a VALORANT Discord server. There are many Discord servers dedicated to VALORANT for various purposes. Some of them offer ways to connect with other players through looking for group channels ("LFG" or sometimes "looking to play"). These are a good way to find scrim games and organize scrim matches with other players.
VALORANT Scrim Discord servers
We compiled a list of VALORANT Discord servers. These servers offer the opportunity to find other players to scrim with and the just a competitive environment in general where tips and tricks are shared.
We will continue to build upon this list of Discord servers, and if you want a server added you can just leave a comment below.
You can also join the ProSettings Discord where you will find links and information about various related channels.
Please also check out our full list of VALORANT Discord servers.
| Name | Platform | Regions | Requirements | Members | Join |
| --- | --- | --- | --- | --- | --- |
| VALORANT Competitive | All | All: Europe, the Americas etc. | None so far | +500 | Join Server |