Instead of heroes, champions, legends or characters, you play as an agent in VALORANT. The game will have various agents to choose from, all with their own unique abilities. Each agent will have four abilities, each with its own purpose:
Two purchasable abilities: can be bought at the beginning of a round via the buy menu.
Signature ability: Automatically recharged every time a new round starts. This ability also has a cooldown which varies.
Ultimate ability: similar to the ultimate in Overwatch – recharges by getting eliminations and completing objectives.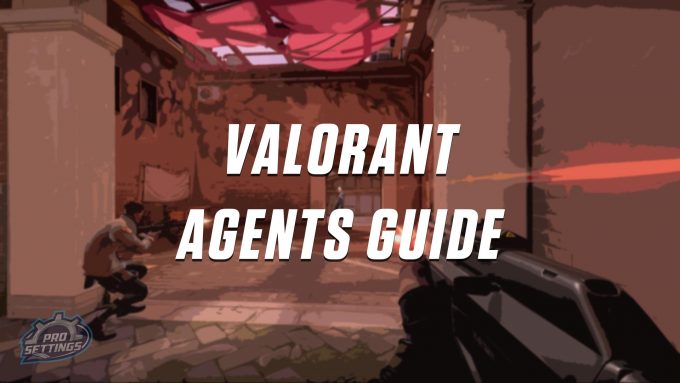 Full list of agents and abilities in VALORANT
This is currently the full list of agents and their abilities available in VALORANT. In the future, more agents will most likely be available.
Agent Breach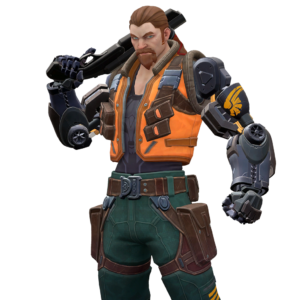 Breach Abilities
Aftershock
Flashpoint
Signature ability: Fault Line
Ultimate ability: Rolling Thunder
Agent Brimstone
Brimstone Abilities
Incendiary
Stim Beacon
Signature ability: Sky Smoke
Ultimate ability: Orbital Strike
Agent Cypher
Cypher is the spy of VALORANT.
Cypher Abilities
Trapwire
Cyber Cage
Signature ability: Spycam
Ultimate ability: Neural Theft

Agent Jett

Jett Abilities
Cloudburst
Updraft
Signature ability: Tailwind
Ultimate ability: Blade Storm
Agent Oment
Oment Abilities
Paranoia
Shadow Talk
Signature ability: Dark Cover
Ultimate ability: From the Shadows
Agent Phoenix

Phoenix Abilities
Hot Hands
Blaze
Signature ability: Curveball
Ultimate ability: Run it Back
Agent Raze
Raze Abilities
Boom Bot
Blast Pack
Signature ability: Cluster Grenade
Ultimate ability: Showstopper
Agent Sage
Sage Abilities
Barrier Orb
Slow Orb
Signature ability: Healing Orb
Ultimate ability: Resurrection
Agent Sova
Sova Abilities
Shock Bolt
Owl Drone
Signature ability: Recon Bolt
Ultimate ability: Hunter's Fury
Agent Viper
Viper Abilities
Snakebite
Poison Cloud
Signature ability: Toxic Screen
Ultimate ability: Viperøs Pit
The Best Agents in VALORANT
Since the game is still in beta, it is too early to say who the best agents are. Our prediction is that Sage will be a valuable agent since she works as a healer (or medic) and has the ultimate ability to resurrect teammates.
Feel free to comment on which agents you believe are the best in the game and why this is.
The Best Abilities in VALORANT
The best abilities will, without doubt, be the ultimate abilities. Besides this, we can take a look at which agents have the best abilities overall, and which abilities individually are best in their category.
The best purchasable abilities
It is too early to say which of the purchasable abilities are the best.
The best signature ability
It is too early to say which of the signature abilities are the best.
The best ultimate ability
It is too early to say which of the ultimate abilities are the best.
We will update the guide as soon as we have more info. If you have any opinions then feel free to leave a comment and share it with us.
Make sure you also check out our VALORANT Weapons Guide.