If you have joined a Discord server, you might have noticed that some servers have emojis and symbols in the text and voice channel names.
If you manage your own Discord it is very easy for you to add emojis or symbols yourself. Emojis can be added to category names, text channel names and voice channel names. Just follow the simple steps below.
Example of emojis in the channel names: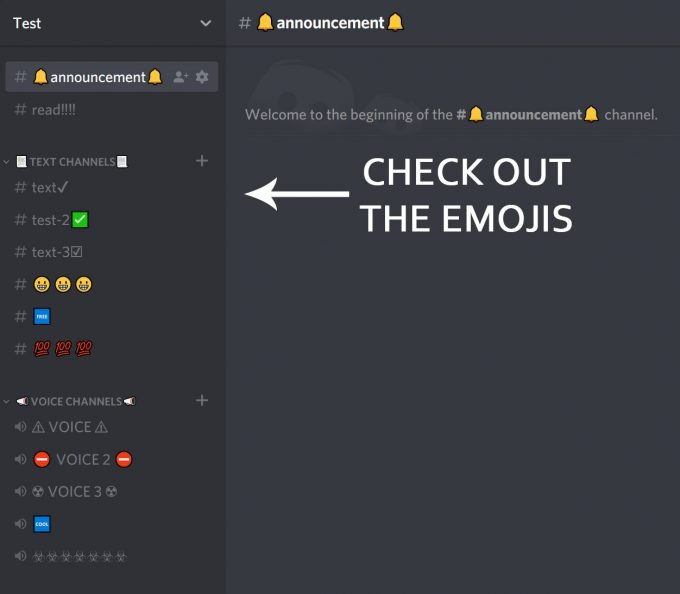 Almost any emoji that are available in the browser can also be added to the Discord channel name.
How To Add Emojis to Channel Name
Find the emoji you want in the channel name. A full list of emojis is available here: Full Emoji List.
Copy the emoji "Browser" column. You can copy it by selecting it with your mouse and then press "CTRL + C" on your keyboard.
Go to your Discord server and right click the text or voice channel where you want the emoji in the name, and then choose "Edit Channel" from the dropdown menu.
Paste the emoji in the "Channel Name" field. You can paste it by pressing "CTRL + V" on your keyboard.
Click "Save Changes" and you are done!
If you have any questions, please feel free to leave a comment.
You can also check out our Discord server to see how it looks.