Whether or not the FPS cap, or frame rate limit is intentional or not, it is very restricting on PC players that play on high-end systems and watch to squeeze out as many FPS as possible to go along their high refresh rate monitors. Right now it seems like there is a 144 FPS cap for PC players. Console players are as always limited to 60 FPS, and there is not much do to about this at the moment. For console players, it is mostly not as big of a deal, since the monitors' used by console players rarely go above 60 Hz.
We previously wrote about the best Apex Legends settings for maximum FPS, in this guide we will focus on removing the FPS cap so you can get the maximum FPS out of these settings.
There are two different methods to remove the FPS cap in Apex Legends, and we will explain both of them here.
How to Remove the FPS cap: Launch Options
The first method and the method we recommend is to add a command line to the launch options in the Origin Launcher.
How to add launch options in Origin / Apex Legends
You have to do this BEFORE you start the game.
Open the Origin Launcher
Go to My Game Library
Find Apex Legends and right-click the game
Select Game Properties
Click the Advanced Launch Options tab
In Command line arguments type in +fps_max unlimited
Click Save
Done!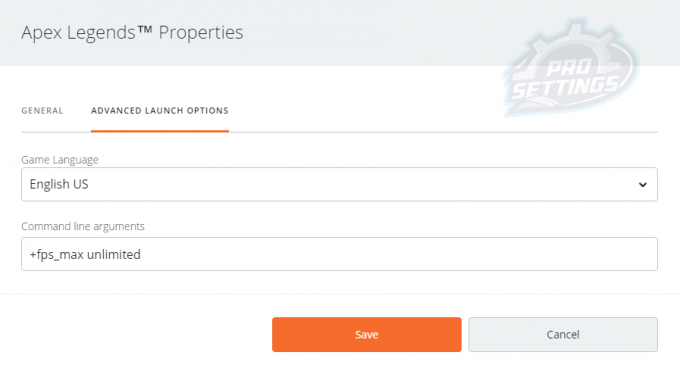 This method works without enabling V-Sync.
This short video shows the process step by step.
Get uncapped FPS by Enabling V-Sync
This is the second method and it involves enabling V-Sync.
Usually, we do not recommend to use V-Sync, as it might give you more input lag. We will go into more details and look into this in the future, but for now, our recommendation is not to use V-Sync, simply because of the extra input lag we normally see in some games.
However, you can remove the FPS cap simply by enabling V-Sync.
How to enable V-Sync
Open Apex Legends
Open the Game Menu (Click the cogwheel in the lower right corner)
Click Settings
Choose Video
In V-Sync select Adaptive or Adaptive (1/2 Rate)
Click Apply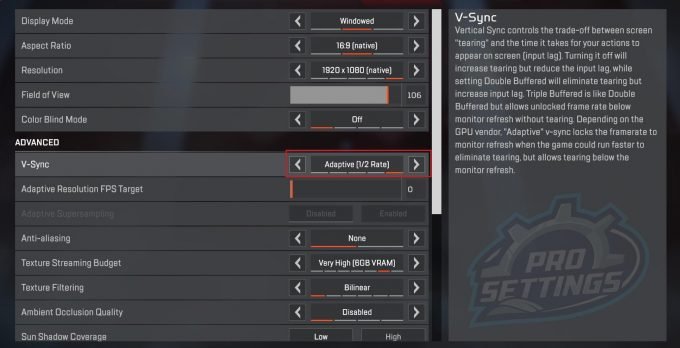 That's it, we hope you found this little guide helpful.