The ProSettings Guide To Fortnite
Last update: January 25, 2019
The ProSettings Guide To Fortnite Battle Royale is a strategy guide written by ProSettings.com.
More than 200 tips and tricks to help you dominate Fortnite!
In this guide, we will go into details about various aspects of Fortnite.
The book will start from absolute beginner and go over the basics and will end up with advanced strategies used by professional players.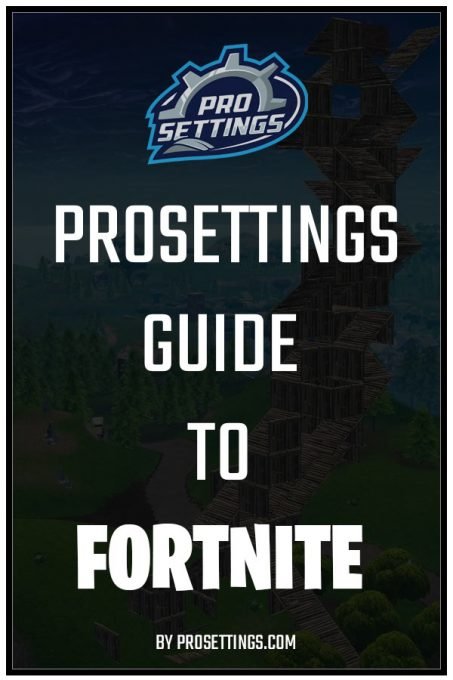 Only $9.99 – Includes future updates!
Examples of topics covered in this strategy guide:
Beginners guide to Fortnite + Tips & Tricks

Where to land
How to position
Building basics
Weapon basics
Shooting and aiming
Fighting up close
How to improve with Playground

Advanced tactics and guide for experts

Advanced building strategies
How to use aim trainers to improve aim
Turtling
Practicing in scrim games
Where to find scrims and how to get into pro Discords
Advanced weapon tactics
How to counter expert builders

Optimization guide

Optimize your PC settings
Optimize in-game settings
How to play on stretched resolution
How to get higher FPS
Product Details
Type: eBook
Filetype: PDF
Language: English
Pages: 121
Publisher: ProSettings ApS (ProSettings.com)