Corsair VOID RGB Elite Wireless Gaming Headset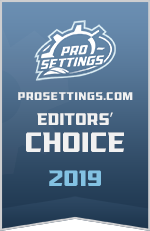 The new Corsair Wireless gaming headset was released recently. In this review, we will take a closer look at the features and how it performs in several games.
Overall the headset is great for gaming, and the headset has a good build quality. It integrates well with other Corsair products and can easily be configured via the Corsair ICUE software package.
The best feature of the headset is that it is wireless. It might seem obvious, but if you have previously been restricted by a corded headset, you will never want to go back from wireless.
Check Price on Amazon
Specifications
Tech Specs

Headphone Type: Wireless
Headphone Connector: USB Wireless Receiver
Headphone Drivers: 50mm
Frequency Response: 20Hz – 30 kHz
Battery Life: Up to 16 hours
Sensitivity: 116dB (+/-3dB)
Wireless Range: Up to 40 feet (12m)
Impedance: 32k Ohms @ 1 kHz
Microphone Impedance: 2.0k Ohms
Microphone Type: Omnidirectional
Microphone Sensitivity: -42dB (+/-3dB)
Microphone Frequency Response: 100Hz to 10kHz

Design and features

7.1 surround sound
20 Hz to 30000 Hz frequency response
50 mm high-density audio driver
Headphone type: around-ear
Color: black
RGB lighting: yes
Compatible with: PC, PlayStation 4
Cable length: 150 cm
Height: 20 cm
Width: 20 cm
Depth: 9.5 cm
Weight: 400 gram
Introduction and unboxing
In the classical Corsair style, the theme is black with bright yellow as can be seen in the pictures. The headset can be connected both to PC and PS4 via a 2.4GHz wireless connection. The range is stated to be up to 12 meters (or 40 feet). In our test, we didn't have any issues with the range, and while you will mostly use it in front of your computer, it is always nice that you can go to other rooms to do something and still be able to hear what is going on, on your PC.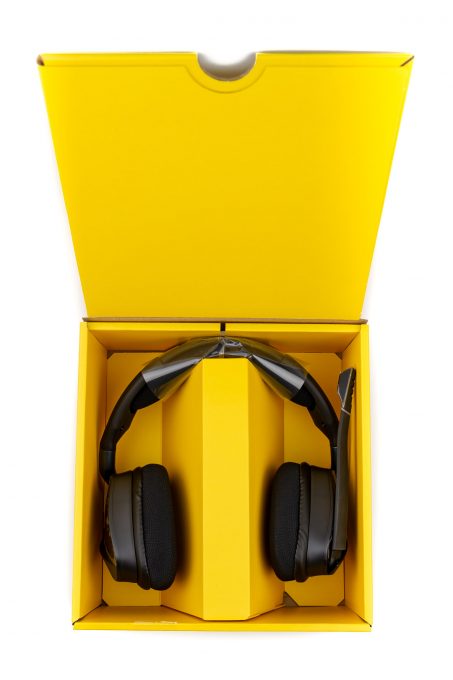 The box contains the following items:
The wireless headset with attached microphone
Wireless USB adapter
USB Charging Cable (1.5m)
Quick Start Guide
Safety Leaflet
Warranty Card
Design
The headset offers RGB lighting on the ear cups, which can be flipped so they fit better. The plush memory foam in the ear cups and headband are really comfortable, making it possible to wear the headset longer without it starting to irritate or become uncomfortable. The microphone is optional to use, if you bring it to the upright position, you will hear a sound which indicates that the microphone is muted. A small improvement here would be the ability to completely remove the microphone as some other headsets have it. However, it is not a big deal and you will not really notice it while it is in upright position.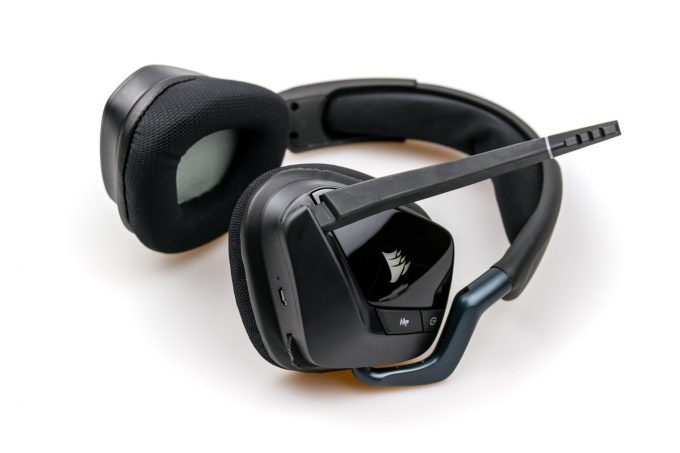 On the left side of the headset, you will find the controls. Here you can easily adjust the volume, mute the microphone and turn the headset on or off. The input for the charging cable is also located here. If you are running low on battery, you just insert the micro-USB cable and you can continue to use the headset. The cable is around 1.5 meters long. A small improvement would have been to use the new USB-C standard, which also features fast-charging. However, the headset charges relatively fast anyway.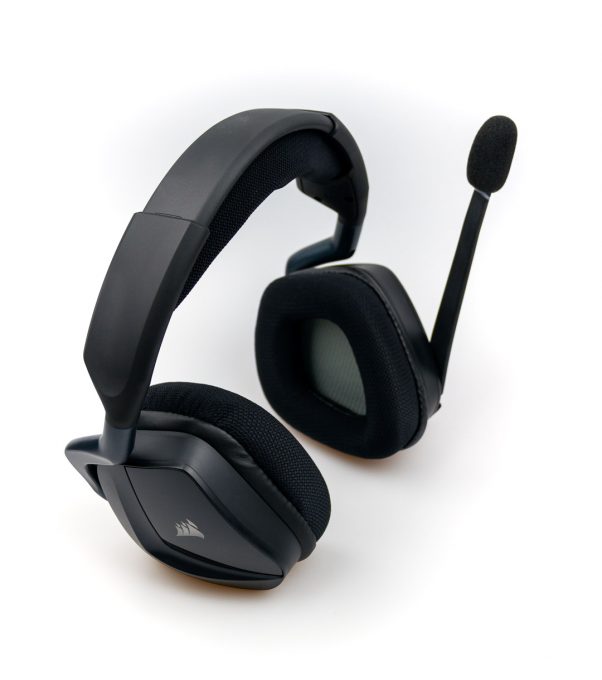 Battery life
This brings us to battery life. The specifications state that the battery will last up to 16 hours. In our experience, the headset did not last this long. This should not come as a surprise, as manufacturers usually list the maximum battery performance under optimal conditions. Overall, the battery performed well. A little tip for getting longer battery life is to turn OFF the RGB lighting. While wearing the headset, you will not be able to see the lights anyway. This will give you a few extra hours of battery life, something we believe is definitely worth sacrificing RGB for.
iCUE Software
iCUE is the name of Corsair's software package which controls most of their peripherals and gaming gear. Here you can adjust settings, RGB lighting, macros, and other things. The VOID Elite Wireless is no exception. In the software you have the option to configure settings, lightning effects and EQ presets. EQ presets will only be available if you are not using Spatial Sound.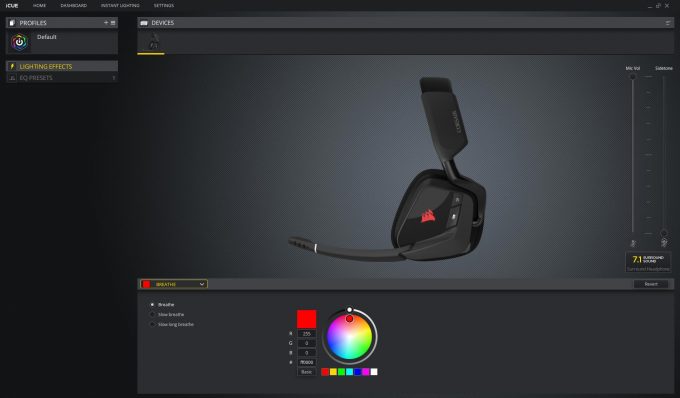 The iCUE software is also where you can control and configure all other Corsair products should you own any.
iCUE is straightforward to install and use via the intuitive GUI interface.
Performance and Sounds Quality
The headset has custom-tuned 50mm neodynamic audio drivers with an expanded frequency range of 20Hz-30,000Hz designed from the ground up. The expanded frequency range should supposedly make footsteps appear louder when gaming, as well as having other advantages. If you use it on PC, you have the option to enable 7.1 surround sound with virtual multi-channel audio.
To utilize your headset to the maximum, you can also enable spatial sound in Windows. This will give you a much more realistic and immersive audio experience.
You can try to test the difference with this video, which will really let you hear the difference.
Whether Spatial Sound, 7.1 or stereo is better for competitive gaming is something we have yet to find out. From our experience, professional players use different settings and it also depends on the game. Some games have dedicated headset modes that will give you HRTF sound (virtual surround sound), which works better than the Windows Spatial Sound. This is due to Windows Spatial Sound being added in the audio mix after the sound has been sent from the game. Using the in-game HRFT options should theoretically be better since it will provide more reference points to where the sound should come from. Please note that we have not done any practical tests to support this statement.
Here is a video showing the difference in CS:GO between normal headset and HRFT headset sounds:
Overall the sound quality is pretty good when playing music and movies. When it comes to gaming, we tested the headset playing various games. This includes CS:GO, Overwatch, Fortnite, PUBG and the new Call of Duty Black Ops. While the soundtrack in Call of Duty sounds really good, we are more interested in the gaming performance of the headset.
It is hard to say if you will gain a competitive advantage using this headset, but what we can say is that you will get top-notch performance if you are looking to use the headset for gaming. The sounds are clear, and EQ options will give you the ability to tweak it for specific games. Once tweaked for a specific game, you have the option to save it on a profile that is used for just that game.
Comparing it to other popular headsets like Turtle Beach and HyperX, we can say that Corsair VOID definitely goes into the same category of headsets when it comes to gaming.
The microphone is also very decent. The voice is clear and speech goes through clearly to your teammates. It is not as good as a standalone microphone but will be more than fine for gaming. The only downside is that you cannot remove the microphone if you are using a standalone microphone.
Final Verdict
Overall, the Corsair VOID RGB Elite Wireless headset is a great headset for gamers, which it was also made for. If you want to listen to music, there are better headsets out there, but for gaming it is awesome. Going from a corded headset to wireless is a truly amazing freedom. You will never be able to go back to the restrictions of a wired headset. While gaming you will not experience any delay in the sound, and the headset also works over longer distances. I could easily go to the kitchen while wearing the headset and still hear the sounds from my PC without lag.
The build quality is good considering the price and the sound is also pretty good. With spatial sounds or HRFT, you will also be able to pinpoint more precisely where enemy sounds are coming from.
Pros
Cons

Good build quality
Wireless and works over longer distances
Decent microphone
Many configurations with ICUE software (EQ, RGB, etc)
Compatible with PC and PlayStation 4
Comfortable to wear, also for longer periods

While comfortable to wear, the headset does not fit all head sizes. Can be a tad big for people with smaller sized heads
Sounds quality when playing music is not super impressive
Can be a little heavy when wearing for longer periods
Micro-USB instead of USB-C
Check Price on Amazon
Gallery
All images are copyright © ProSettings.com – All rights reserved